upset with my school !
seriously mmg sakit aty dgn skolah . everything become even worse . knape mesti life aq dekat tahun terakhir mcm ni ? susah sgt ke nak kekalkan ape yg dah sedia ada dekat skolah tu ? knape suke sangat buat perubahan ? KENAPA ?!! KENAPA? !! and KENAPA ?!!
okay , see that's the thing that i'm totally upset of . handphone !! faham tak kteorg bukan nyer bwk , salah ke bg kat cikgu mase isnin pagi ?? bukan nyer SLAME NI buat mcm ni jgak ke ?? knape ttbe ary tu ckgu mmpertikaikan ape yg kteorg buat . school ,,totallly leave us all with question .
luckily mmg dpt balek phone tu TAPI smpai tahap jumpe pengetue sgale . mcm phone tu kne rampas je . mmg hell lah skolah ni . nothing even better since pentadbiran skolah berubah . ttbe rase bnci dgn sume ni !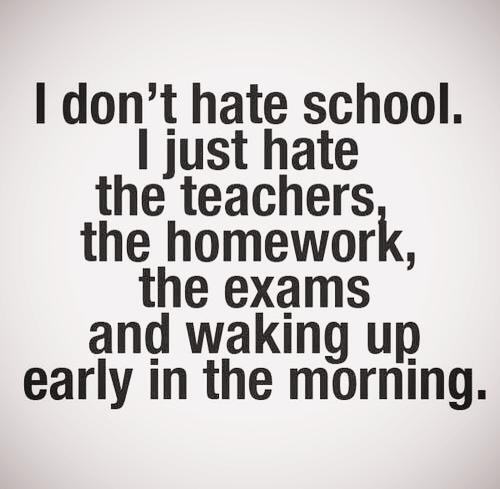 aq hope sgt , TOLONG LAH sekolah bein like we use to be . tak perlu sgale perubahan klu perubahan tu hanya mmbawa kpd keburukan . we're student , have right for our life there . mcm nak berjye mcm yg diharapkan klu students tak dpt sebuah persekitaran yang menyenangkan . please do think about this !
Labels: berite dry School Of X-trovert.., cuty.... cuty......, harapan, luahan hati.., menyirap.....

2 Comment(s)